Introducing Otoko Cross – a New Original IP from Eastasiasoft Limited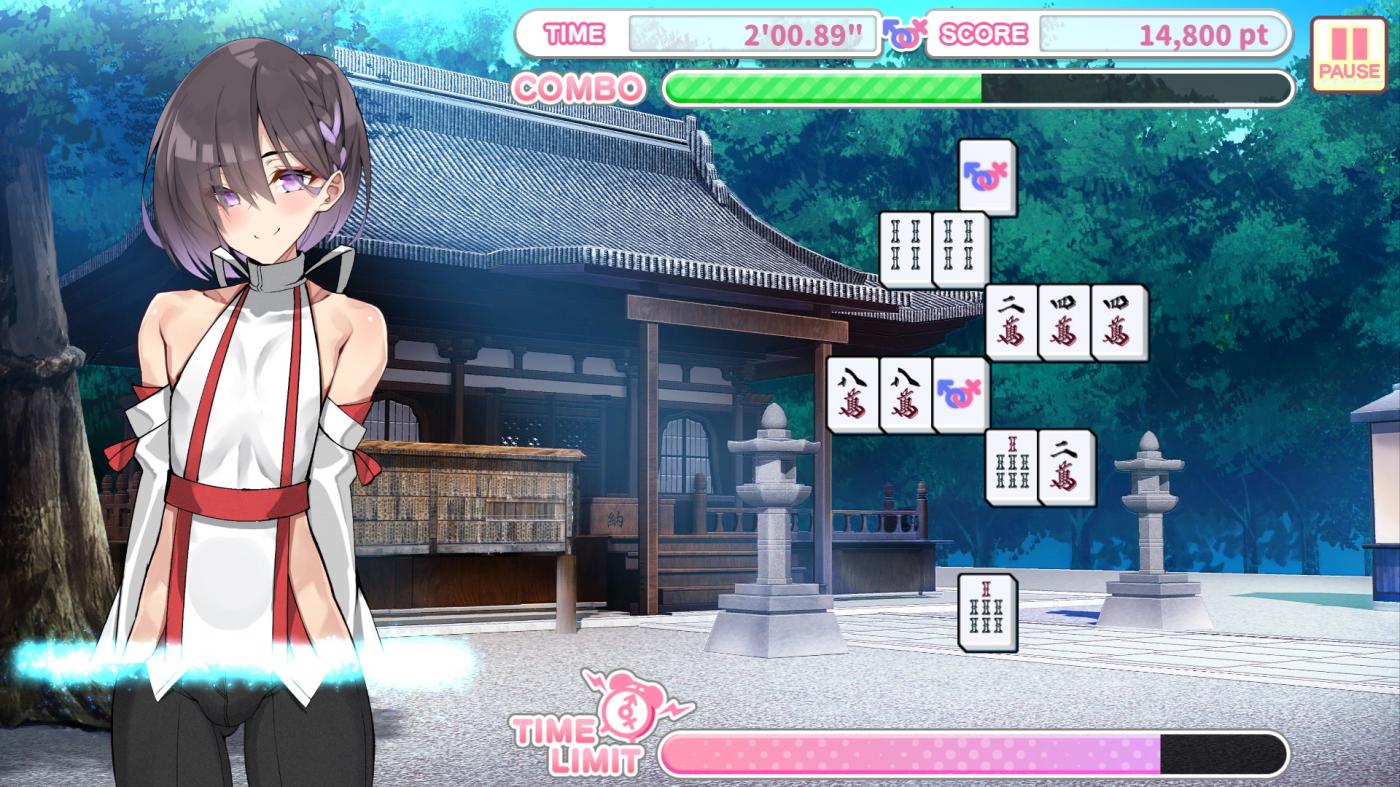 Otoko Cross: Pretty Boys Mahjong Solitaire, debut entry in crossdressing-themed series, now available to wishlist on Steam!
Independent developer and publisher Eastasiasoft Limited today revealed an original IP titled Otoko Cross, with its debut entry Otoko Cross: Pretty Boys Mahjong Solitaire now available to wishlist on Steam. The first of its kind, this lewd puzzler will feature a cast of cute male crossdressers celebrating Japan's "otokonoko" style and sub-culture.
In Japan, otokonoko crossdressing has become a common theme not only in anime and manga but also in real-life maid cafés and cosplay events. The term "otokonoko" is Japanese word play and refers to males with distinctly feminine manner and appearance, often cross-dressed to charming effect. Eastasiasoft Limited has taken great care in representing this theme with passion and authenticity, tapping into Japanese development partnerships, contracting fresh art and casting male voice talent that properly reflect what fans appreciate about the otokonoko style.
Otoko Cross: Pretty Boys Mahjong Solitaire will launch first on Steam, with further details on additional platforms and subsequent entries in this new IP to be shared at a later date.
About Otoko Cross: Pretty Boys Mahjong Solitaire
Saucy reveal mechanics aren't just for pretty girls anymore. Now the boys are joining the action with the debut of Otoko Cross: Pretty Boys Mahjong Solitaire, a tile-matching game where cute male characters will challenge you to increasingly difficult puzzle layouts and dress up in feminine attire to reward you with every three stages you clear. Butlers become maids, cowboys appear as cowgirls, doctors dress as nurses and more! It's crossdressing fanservice fun exploring the "otokonoko" subculture of Japan, featuring five original characters to meet and adore.
Every time you play, tiles are shuffled to keep each session unpredictable. On the third stage of each challenge, new outfits will gradually be revealed as you clear away tiles. Succeed, and new images will be added to the Dressing Room mode for casual viewing. Race the clock and combo tile matches for higher scores to climb the global online leaderboards, or for a more relaxed experience, switch to Easy mode to disable the timer and take advantage of hints and shuffle assists. With 60 unique tile layouts and randomized patterns, there's always a reason to come back for more quality time with these lovely boys!
For more information, please visit:
Steam page: https://store.steampowered.com/app/1941840/Otoko_Cross_Pretty_Boys_Mahjong_Solitaire/