Thrustmaster T3PA Review – More Pedals Mean More Fun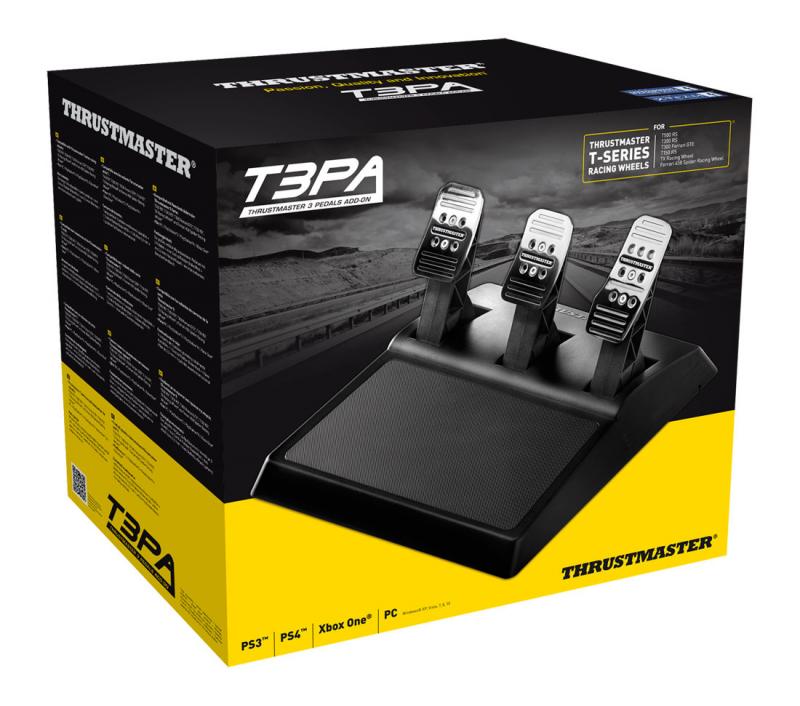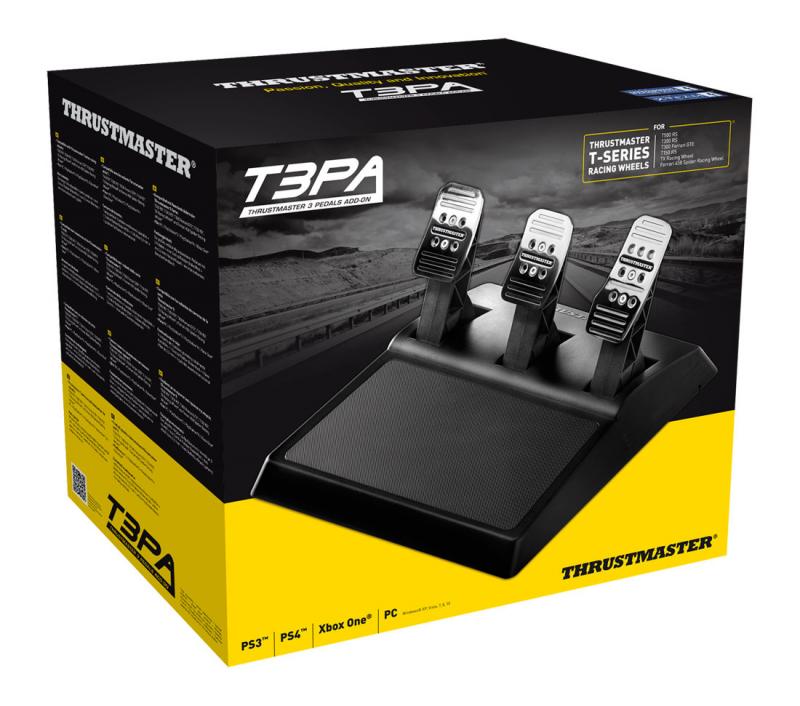 To go with our recently reviewed T150 wheel and TH8A shifter, Thrustmaster also sent us the T3PA, wide 3 pedal add-on.
What good is a racing simulator if you have no clutch pedal? Just having a high quality shifter isn't enough to create the simulation experience if you have no clutch pedal. Luckily for us, Thrustmaster has the T3PA add-on that is compatible with their line of racing wheels. It plugged right into the T150 they sent us, and we were in business in a matter of seconds.
At first glance, the pedals look a little cheap with all of the plastic going on, and honestly it would look a lot sexier with some chrome diamond plate on the base of the unit, but once we lifted it out of the box, the weight of it lets you know that you shouldn't judge a book by its cover as the pedals are made out of steel and the unit is weighted to try to keep it stationary.
The pedals are high quality and adjustable with the included allen wrench. You can shift them side-to-side and up or down to fit your needs. Two screws makes the adjustment quick and pretty simple. This can allow for more or less leverage on each pedal as it changes the geometry for each pedal.
The gas pedal isn't too firm, and you can feel the tension as you press it down, with enough smooth resistance to mimic a real-world gas pedal. The travel is fairly long, though, and you'll probably want to address that by checking the in-game settings. Most games give you the option to use custom settings for your throttle, so if you do find the pedal travel a bit too long, see if your game can address that for you.
The brake pedal worked as advertised but felt a little spongy out of the box. This must have been an early complaint with this model as Thrustmaster included an add-on conical brake mod to give the pedal more stiffness at the end of its travel. This eliminates that spongy feeling, and you can adjust it so that the braking requires quite a bit of pressure at the end-of-travel if you like.
The clutch pedal, really, is the main reason why most people will be purchasing this product. If you're a fan of standard transmissions and have the TH8A Shifter add-on, having a clutch pedal is a must. If you opt for the VG T300 or the T500RS, more higher end wheels than the T150, you'll get the T3PA or the T3PA-Pro with them. Most of the wheels come with a two pedal set-up, though, so if you want a clutch pedal, you'll need to purchase the T3PA separately.
The clutch pedal added an entirely new dynamic to our racing games that we weren't really expecting. When using paddle shifters and no clutch, you just have to click on the left paddle going into a corner, and you move on to the next section of a track. While it is fun, it doesn't really immerse you like having to press down on the clutch, grab a lower gear with your shifter, and then release the clutch and hammer it out of the corner. The travel for the clutch seemed a bit long so we adjusted that in-game for quicker shifting.
A couple of us already knew how to drive a stick so we felt right at home, but surprisingly, those that had never driven a stick before had a bit of a learning curve with the auto-clutch turned off in-game. This bears witness to the realism that comes with Project Cars and right peripherals. We had to manually create an Engine Start button due to all of the false starts by the non-stick drivers. Personally, I have taught quite a few folks how to drive a stick-shift in real life, including a friend that had just bought a 2015 Mustang GT, so it wasn't too hard for me to explain the basics of taking off and shifting while using a clutch. Shifting on the fly isn't something that can be taught, though, so there-in lies the learning curve.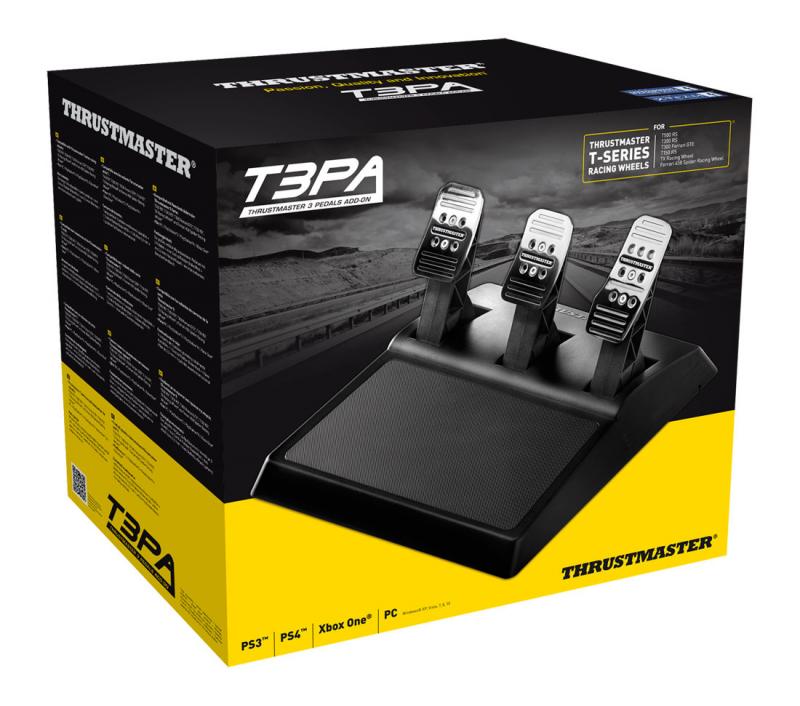 While we were unimpressed at first glance, in the end we found these pedals to be top-notch and worth the USD$99 price tag. While we didn't test them out, the T3PA-Pro's look a bit higher end and the USD$150 price tag reflects that.