Tennis League VR Serves Free Demo on Meta Quest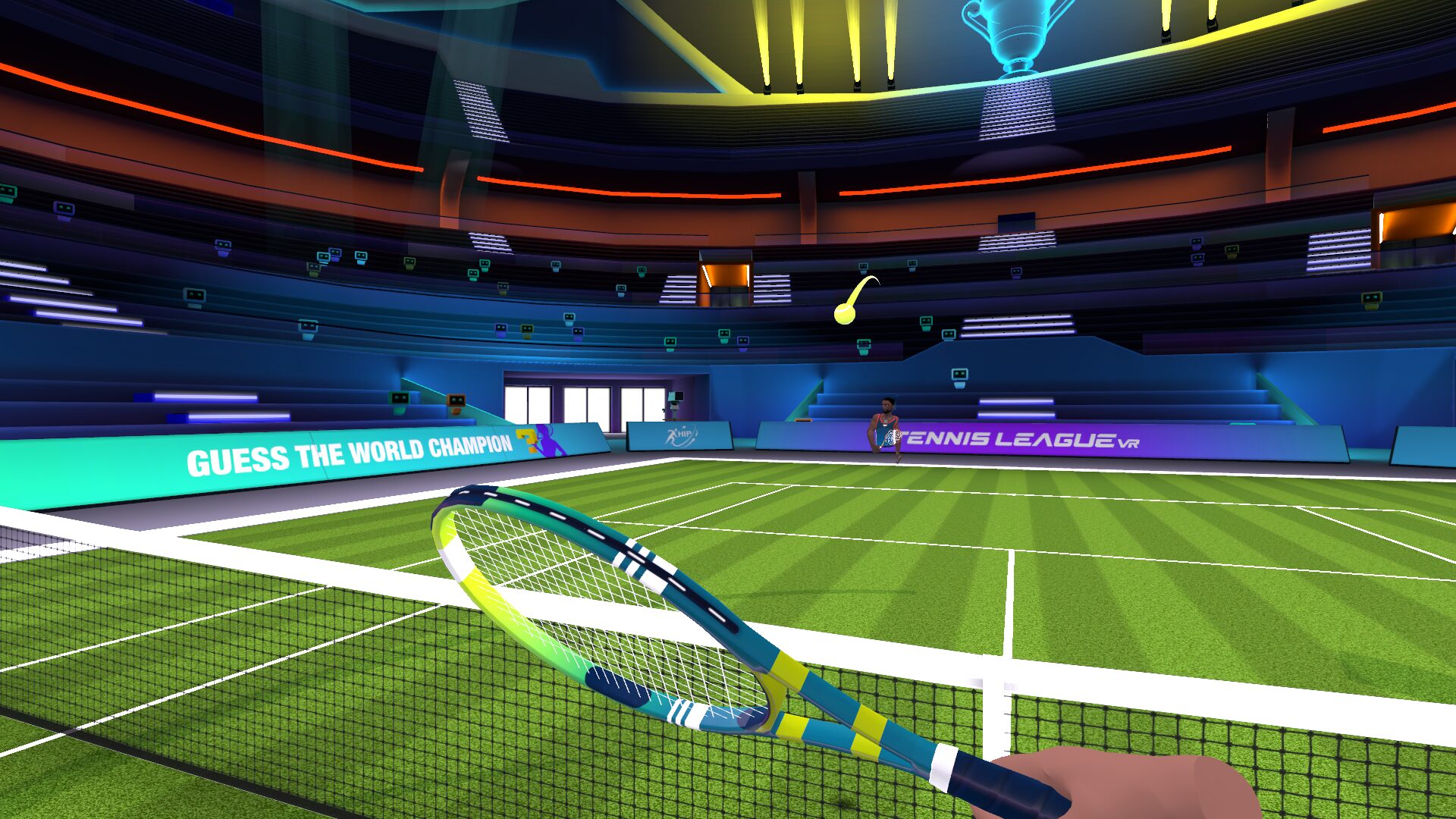 Master the Most Precise Tennis Experience Outside of the Real Thing! Download the Demo and Refine Your Swing With Exercises, Challenges and More in Tennis League VR

Step onto the court and ready your racket! Developer AnotheReality and funding partner HIP have announced that a free playable demo for Tennis League VR is now available on the Meta Quest Store. Designed for casual fans and aspiring pros, Tennis League VR delivers the thrill of intense rallies and the triumph of landing the perfect ace with the most realistic tennis physics available in virtual reality. Download the free demo and join over 50,000 other players who have already lobbed, sliced, and volleyed their way to matchpoint.
Watch Tennis League VR's new gameplay trailer
Developed with tennis and sportscare professionals, Tennis League VR offers a challenge for every skill level. Virtual champions can play solo across a variety of modes including career and custom games. Host your own online tournament or one-on-one matches and invite up to 8 friends to spectate as they jeer or cheer you on. Use real techniques to dominate the leaderboards and smash the competition.
Tennis League VR's free playable demo is now available on the Meta Quest Store. The game will launch on Meta Quest and Meta Quest 2 this Fall. Media interested in learning more about
Related Links:
Meta Quest Page: https://www.oculus.com/experiences/quest/5873456359394080/
Twitter: https://twitter.com/TennisLeagueVR
Facebook: https://www.facebook.com/TennisLeagueVR
TikTok: https://www.tiktok.com/@tennisleaguevr
Discord: https://discord.gg/34DPnSvxsw
ABOUT ANOTHEREALITY
Born in Milan in a basement along the Naviglio Grande, AnotheReality is a start-up specialized in the development of immersive eXtended Reality solutions (AR / VR / MR) with applications in business and entertainment. It is now recognized as the only established XR studio in Italy, with a full collection of achievements: developers of the world's first MR banking app, XR partner of several Fortune 500 companies, and member of the Y Combinator Startup School.
It all started in 2014 as a video game development studio (formerly named Digital Mantis), known for having published the first independent Italian VR videogame. Thanks to the intuition of the three founding partners, merging know-how from different backgrounds, the firm evolved into a virtual reality studio with the aim of solving real world problems without losing that distinctive "gaming" touch so deeply rooted into XR culture.
ABOUT HIP
Founded in 2020, Health Improvement Solutions was born based on the common vision of five entrepreneurs who have set themselves the goal of bettering people's lives, especially those of the young, by providing tools to prevent problems that could derive from being forced into a sedentary lifestyle.