The Jackbox Party Pack 7 Review – More Fun For All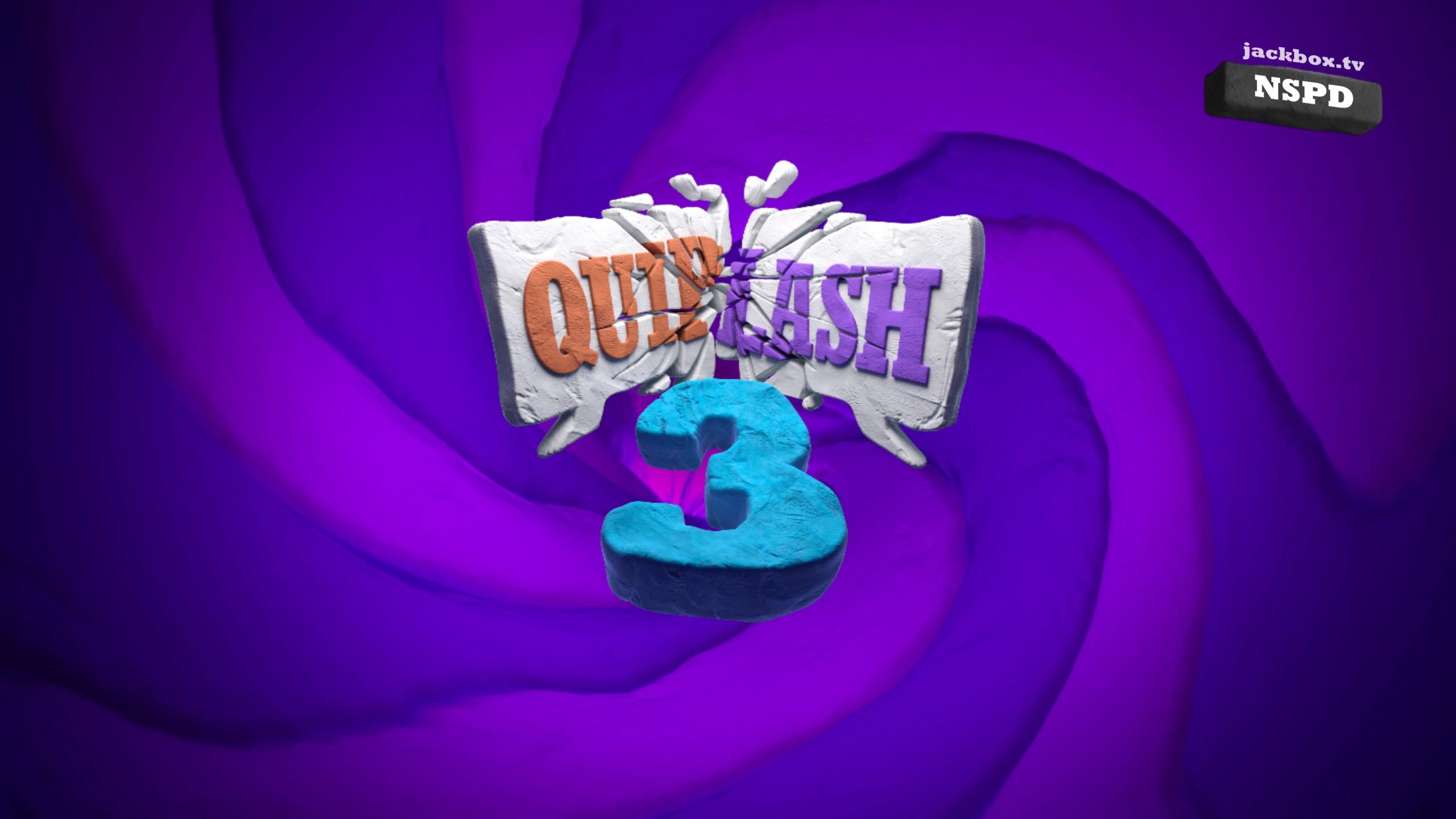 Jackbox Games has unleashed their latest collection of party games and we have been partying it up with The Jackbox Party Pack 7. Is the new set of games ready for your next shindig, or is it best left off the quarantine party list?
Read on to find out
Developer Jackbox Games has been around since 2013, but these same folks have been making these fun party games since 1995. Most folks have heard of their You Don't Know Jack series, and they also have six previous Jackbox Party Packs prior to their latest release of The Jackbox Party Pack 7. These party packs aren't just rehashed newer versions of the same party games, but instead almost all of these packs come with a unique set of games to keep your party guests entertained, with moderating tools to keep the games family friendly if you wish. The Jackbox Party Pack 7 adds 4 brand new titles and another sequel to their fun game Quiplash.
The say-anything threequel Quiplash 3 is a head-to-head battle of the wits as you give hilarious responses to quirky prompts while everyone else votes for their favorite. The responses will be placed in sentences, and can be quite hilarious if they fall just right. The final round now has you entering three responses, with some of those blurbs ranging from head shakingly absurd to downright funny.
The Devils and the Details
The collaborative chaos game The Devils and the Details will make your group a family of devils working together to survive in suburbia. This is a fast paced game that will let you work together and help each other, or go out on your own and do your own thing. This game takes a little practice to get used to, but is quite a bit of fun once everyone figures out what to do. Only downfall, really, is that you'll be more focused on your phone and less focused on others in the room, which isn't exactly how you want to spend a friendly get together.
The drawing fighting game Champ'd Up will have you create absurd characters that will battle over unusual titles. Can you take down the heavy favorite? Your only limitations are how good you are with drawing on your phone or tablet. Having a device that comes with a stylus is definitely a plus, but isn't totally necessary, and you can make some pretty cool characters with just your finger. Add in some cool colors and some of these characters will jump right off the screen.
The on-the-spot public-speaking game Talking Points will have you giving a speech responding to picture slides you've never seen before or be the Assistant and approve pictures as fast as you can for the speaker. Just keep talking whether it makes sense or not, and the ones watching will either give you a bunch of thumbs up or a bunch of thumbs down. You get points regardless of the direction, so just be creative and funny. This game requires a lot of creativity, so some folks might find it a bit too much work, but anyone that's a comedian, or thinks they are, will love it.
The pop culture guessing game Blather Round will have you describing your secret prompt with a very limited vocabulary and hope that someone can figure it out in time. This game requires folks to have at least a decent IQ and be able to reach a little with their thought process if you want a higher score. Some of the secret prompts are tricky and knowing your target audience is key. Les Miserables might be a prompt worth a lot of points, but what descriptors can you give that will help your audience figure it out?
Jackbox Games has put out seven of these party packs now and The Jackbox Party Pack 7 adds even more party fun to the growing library. All five games in the latest pack are fun and entertaining you shouldn't hesitate to add The Jackbox Party Pack 7 to your quarantine party playlist.
8
---
The Jackbox Party Pack 7 review code provided by publisher and reviewed on a PS4 Pro. For more information on scoring, please read What our review scores really mean.