Assetta Corsa Review – Unforgiving Simulation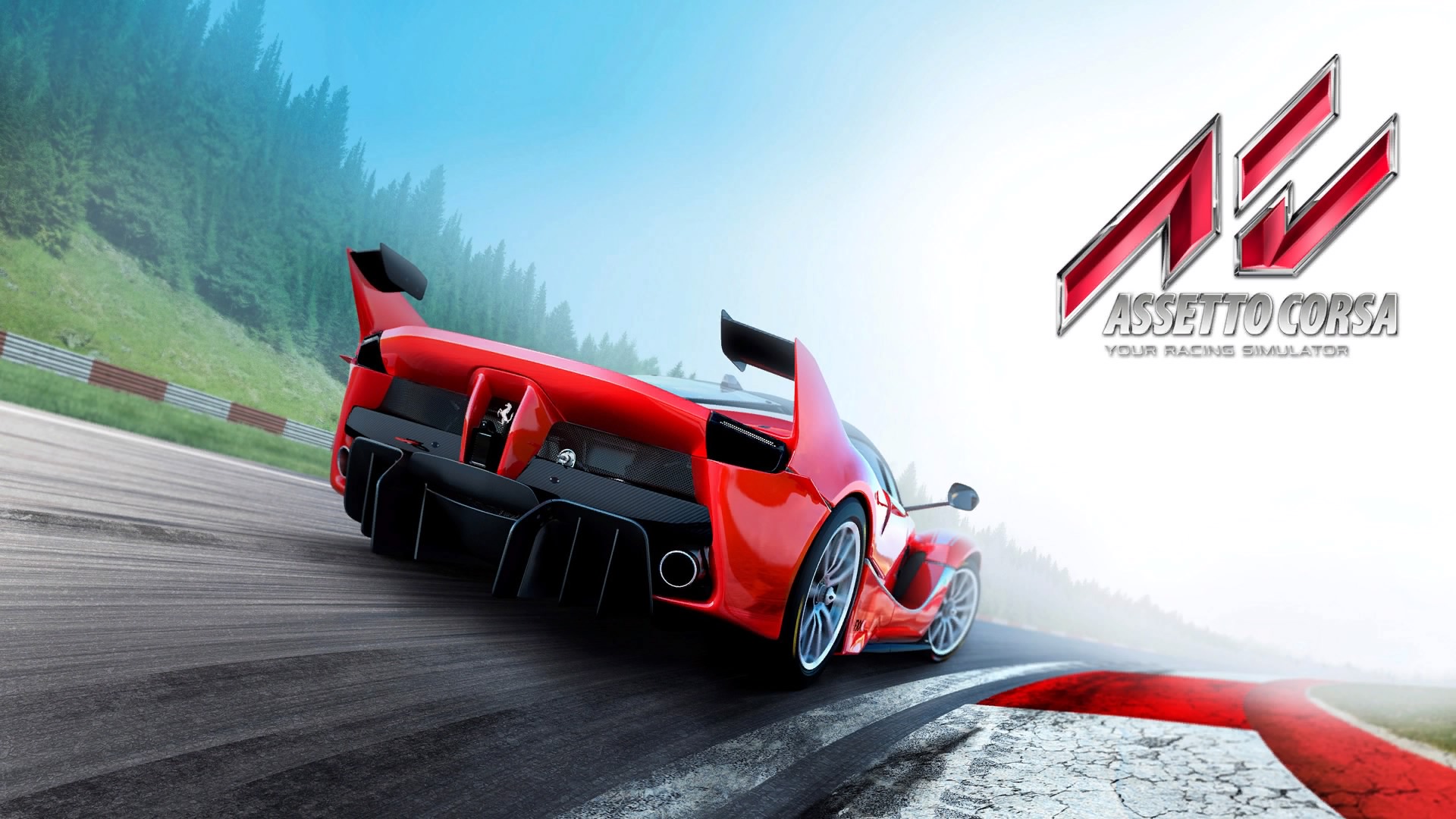 Developer Kunos Simulazioni has brought their racing simulator Assetta Corsa to console gamers worldwide. Was it a successful lane change, or did they crash and burn their exotic sports car?
Read our review to find out
When it comes to the racing and/or driving genre of video games, you can generally split the games into two types. You have your arcade style of games like Burnout and some of the the Need for Speed games, and then you have the simulators like F1 2016 and the Gran Turismo series. There are a few games that can blur the lines simply by adjusting the difficulty and driving aids like Project Cars and Driveclub, and even F1 2016. Those allow you to slowly work your way up to the full-on simulator level, with enough on-boarding features to lead you to a successful racing style. Assetto Corsa joins the ranks of full-on simulators, but without any on-boarding bells and whistles. For those of you wondering what on-boarding means, it's how a game helps you past the learning curve of that particular game.
The graphics for the game are slightly hit-and-miss. Standing still and waiting for a race to start, the game looks fantastic. Cars are well detailed, with a slant towards realism you would expect from a developer such as this. The cars are nice and shiny, with well detailed interiors that really look as close to real life as you can get. These are beautiful cars and it helps make for a great looking game. Problems arise as you speed around a track, though, as we experienced screen tearing, framerate drops, and graphical glitches that really lessened our overall experience. None of these were game breakers as the game never froze or crashed on us, and ran smoothly as far as the game physics went. The driver animations were a little wonky at times, as the driver tended to get a little crazy behind the wheel if you are playing in a view that shows his hands.
If a developer is going to call a game a racing simulator, they need to make sure the actual driving physics are spot on and developer Kunos Simulazioni did just that. This is a team that was founded in 2005 and have quite a few simulators under their belt, so it shouldn't come as a surprise that they know what they are doing. Whether you are in a 800hp Pagani Zonda or an old Ford Escort, it is the driving physics that will ultimately make or break a game. Not only do these cars need to handle like their real life counterparts, but you should also be able to tell the difference in performance between the two, and Assetto Corsa does a great job of making each car unique to their specs.
The game can be played with a controller, but where this game becomes a true simulator is with a decent wheel and pedals, and a shifter if you have one. Thrustmaster recently sent us some units for review (in process) so we were able to experience the game as it was intended. We are currently using the T150 wheel, with the T3PA 3 pedal system, coupled with the TH8A shifter. Keep in mind that if the car you are driving in the game only has paddle shifters, then the TH8A doesn't come into play as you'll only use the paddle shifters on the wheel for actual shifting.
Generally when playing a racing simulator, one would prefer to be able to start out on an easier setting that will allow them to learn the ins and outs of how a game handles on a given track. Driver assists are a nice way to do this and usually that is how one learns a track. Driving lines, when done dynamically based on speed, are the perfect way to learn the best path and speed to attack a corner. Assetta Corsa really missed the mark here as their driving line seems to just be an unchanging mark on the track that doesn't give much in the way of help. Maybe we are spoiled by how Project Cars and F1 2016 implement this in their games, but ultimately we are here to have the fastest lap on a given track, so maybe a dynamic line hurts us more than helps us in the long run?
Racing in the real world is a very competitive sport, with cars that are fairly equal when they hit the track. Assetta Corsa understands this and treats all cars accordingly. Lets say you're 19 laps into a one-make 25 lap race and you have a 3 second lead. You misjudge your speed going into a sharp turn and your car spins out, 5 cars blow by you, and you are now in a fight to try and make up for lost time. With only 6 laps left, you might be able to make up a spot or two with only a prayer for the podium, and that's exactly how this game will play out. As in real life, the game is very unforgiving.
We found ourselves practicing a track many times from the main menu before actually taking on a race in our career. That's really the only way you'll be able to dominate a given race when going for a full on simulation with all aids turned off. Practicing is the key to success, but success can still be fleeting if you aren't near-perfect, and that does mimic real life racing. If you are successful in career mode, there are no accolades for you, and that was really disappointing. No winner circle, no podium, no champagne, no milk, no hoopla, just a back button to exit the race with. No real carrot on a stick to make you want to keep going down this difficult road, and as difficult as it is, you need something to drive you other than your ego.
There are several different modes you can play in Assetto Corsa. You can practice all you want, you can jump into a quick race, take on a full race weekend, try your luck at drifting, or just do some checkpoint races in Hot Lap mode. Hot Lap mode will have to racing around a track by yourself, trying to get to the next checkpoint before time runs out. That mode is perfect for those that want to have better lap times in Time Attack mode, and also can help you practice any given track. All three of these mode, Practice, Hot Lap and Time Attack, will help you be a better full-on-sim racer, and should be where you spend most of your time as you perfect your craft. Multiplayer mode on the PS4 works and looks the same as a regular race, but good luck find anyone online.
Developer Kunos Simulazioni's Assetta Corsa isn't a bad game, it's just a tough one with little to no help whatsoever, with graphics that start out great, but tend to go downhill from there. The physics show a lot of potential, but the game feels almost unfinished and unpolished. If you are looking for a great simulator, with OK graphics, this one's for you.
7