Beeline Brings Bazzle to the iPad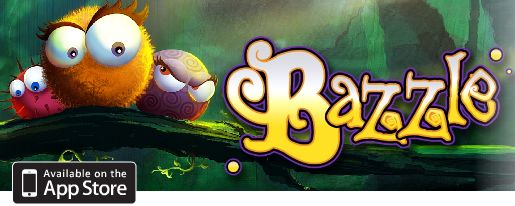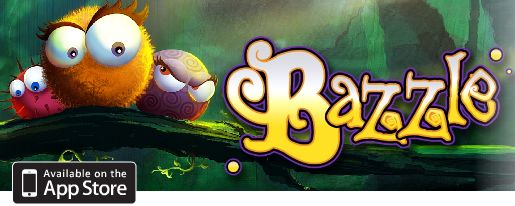 Beeline™ Interactive, Inc., a leading developer and publisher of video games, today released Gametantra's  puzzle platformer "Bazzle" onto the Apple App Store. More details after the jump.
Playing as a little furry ball named Libo, players must rescue their love, Libi, from the clutches of the evil wizard Crowl. To free Libi, players must recover 10 powerful magic scrolls lost in the enchanted forest of Bazzle. Fortunately, Libo can take the form of three different avatars including a buff purple ball that can push objects and a spiky pink ball that can stick to wood surfaces. By changing between these forms, players can negotiate complex puzzles and recover the 10 magic scrolls.
Controlled using the iPad's accelerometer and simple taps "Bazzle" includes more than 60 physics-based puzzle solving levels. Players can also see how their skills stack up with worldwide online leaderboards.
"Bazzle" is available on the Apple App Store for $1.99.  For more information visit www.Beeline-i.com.
Follow Beeline on Twitter and Facebook:
www.twitter.com/BeelineGames
www.facebook.com/BeelineGames
About Gametantra:
Gametantra is committed to creating and publishing top quality casual and social game experiences for both Indian and International markets. Based in Bangalore, India, Gametantra is a spin-off of Dhruva Interactive, India's oldest games company. More information about Gametantra can be found on the company website, www.gametantra.com.
About Beeline Interactive, Inc.
Beeline is a leading worldwide developer and publisher of games for smartphone platforms. A wholly owned subsidiary of Capcom, Beeline was formed with the mandate of creating original and licensed games specifically designed for unique play style of the smartphone gamer. Beeline counts the hits Smurfs'® Village, Zombie Cafe™ and Lil' Pirates™ among its portfolio and brings a solid foundation of strong brands, innovation and compelling social gameplay to the market. For additional information on the company and its offerings, please visit  www.Beeline-i.com.